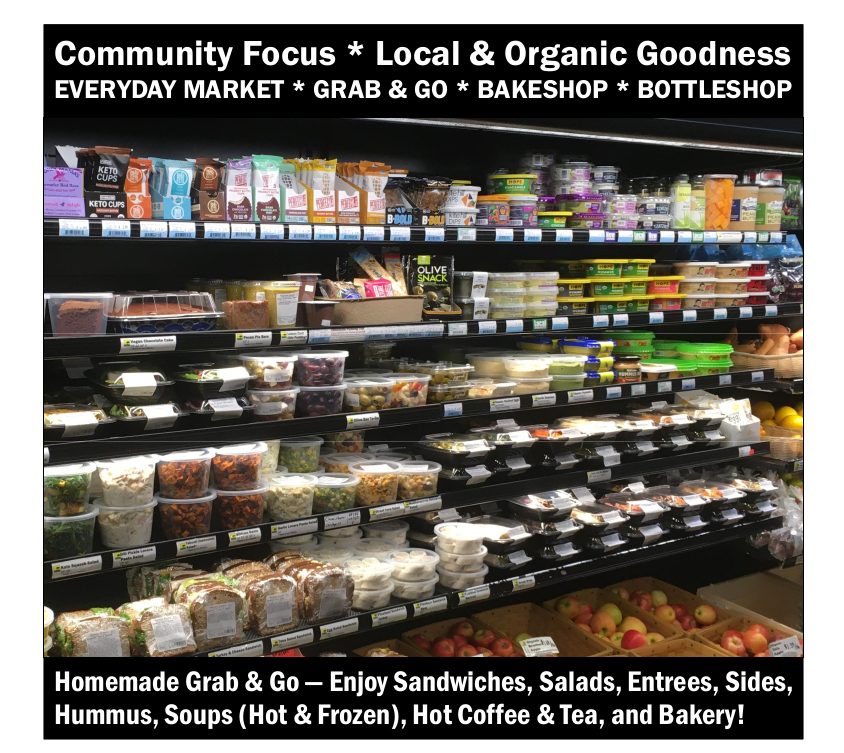 11 Sep

Prepared Foods!

Enjoy Homemade Grab & Go — find a big selection of Sandwiches, Salads, Entrees, Sides, Hummus, Soups (Hot & Frozen), Hot Coffee & Tea, and Bakery!

Get your groceries (and a lot more) at Downtown Grocery! Featuring an Everyday Farmer's Market, Groceries, Meats, Dairy, Grab & Go prepared foods (see photo below) plus Bakery. Discover a unique selection of Beer, Wine, and "Spirits of the Great Lakes". Make your own custom 4-pack and mix & match any can or bottle of beer, cider, hard kombucha, or ready-to-drink cocktail from our cooler doors!

Open Daily M-F 9-6 Sunday 11-4 * See you soon!