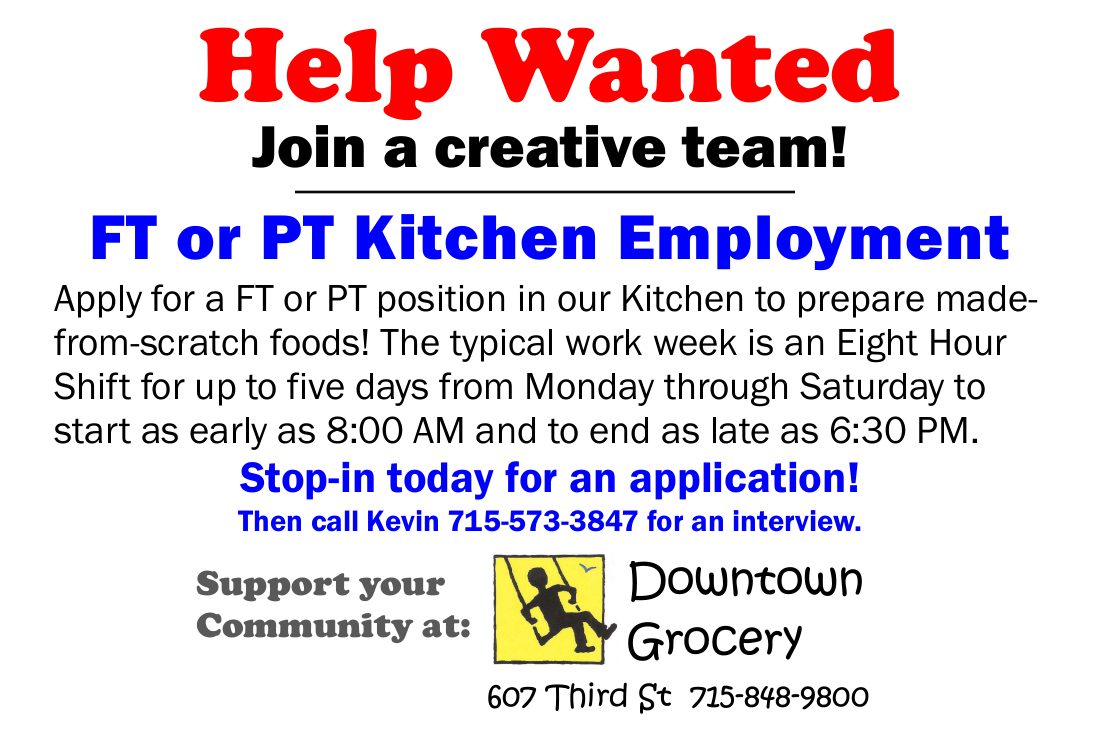 12 Jan

Help Wanted

Help Wanted @ Downtown Grocery and Join a creative team!

KITCHEN EMPLOYMENT

Apply for a FT or PT position in our Kitchen to prepare made-from-scratch foods! The typical work week is an Eight Hour Shift for up to five days from Monday through Saturday to start as early as 8:00 AM and to end as late as 6:30 PM.

Stop-in today for an application! Then call Kevin 715-573-3847 for an interview.